Telecoms
As a supplier to the mobile telecommunications sector since 1998, we have provided design, testing, manufacturing, installation and maintenance services throughout the UK.
Having successfully delivered projects including power distribution, remote monitoring, control and metering, we have gained a wealth of experience throughout the sector which we continue to build upon through our research and development team and in-house thermal testing facilities.
Our product range includes:
Weatherproof DC Power Supply Enclosures
19" Rack Equipment Cabinets
Power Distribution
Metering Enclosures
Environmental Roadside Enclosures
We supply consumables, connectors, RF jumpers and installation and test equipment. We also offer a number of Safety Devices specifically designed for power isolation in the Telecoms and Utilities sectors.
In addition, we can provide a rework service to repair, upgrade and re-test existing equipment at our facility in Bristol or if you prefer one of our engineers can attend site. This service extends the usable lifetime of equipment that has already been out in the field which in turn helps reduce the impact of our customers network on the environment and reduces expenditure.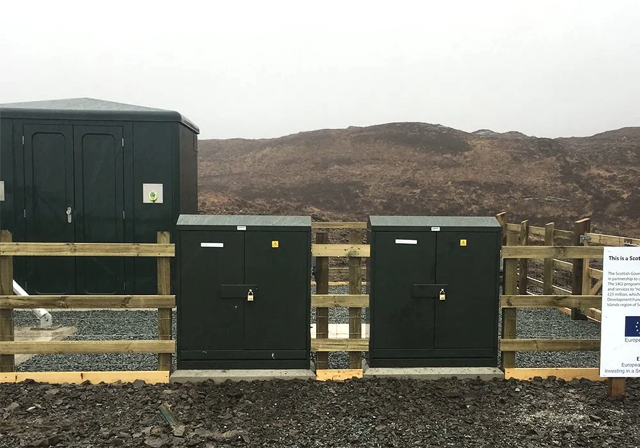 Electrical Meter Cabinets
Our electrical meter cabinets are available in various configurations and include a marine grade plywood back board and electrical distribution board. Options include an appliance inlet socket for generator connection and power monitoring devices.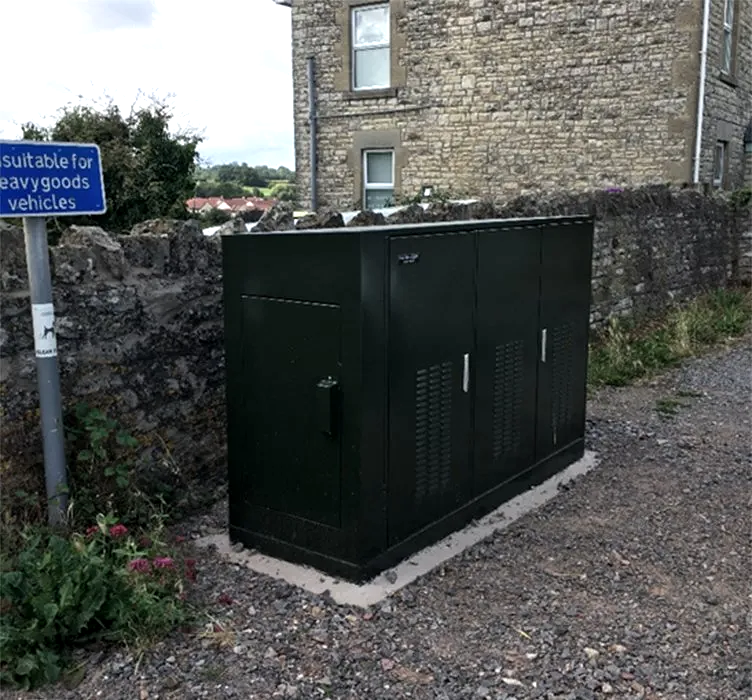 Roadside Cabinets
Deployed across the UK and Ireland over the past 15 years, these cabinets have a proven track record for reliability and security. They have been designed for flexible configuration allowing the operator to maximise the internal space.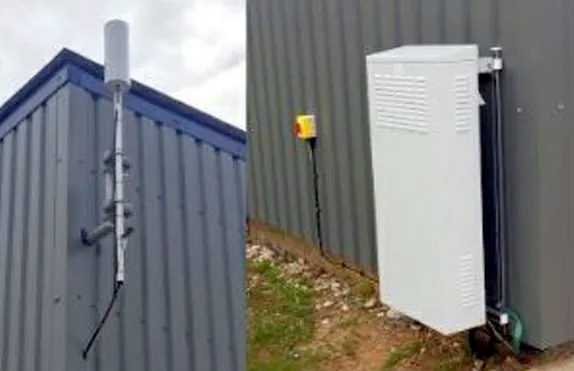 Rural Coverage Solution
Designed for deployment within rural and village communities where the current level of mobile access is poor or absent. A simple 3 piece cabinet provides electrical service and space for the operator's equipment. A sympathetically designed mast contains the required access and backhaul antenna units. The system can be installed within a few hours enabling cost effective coverage.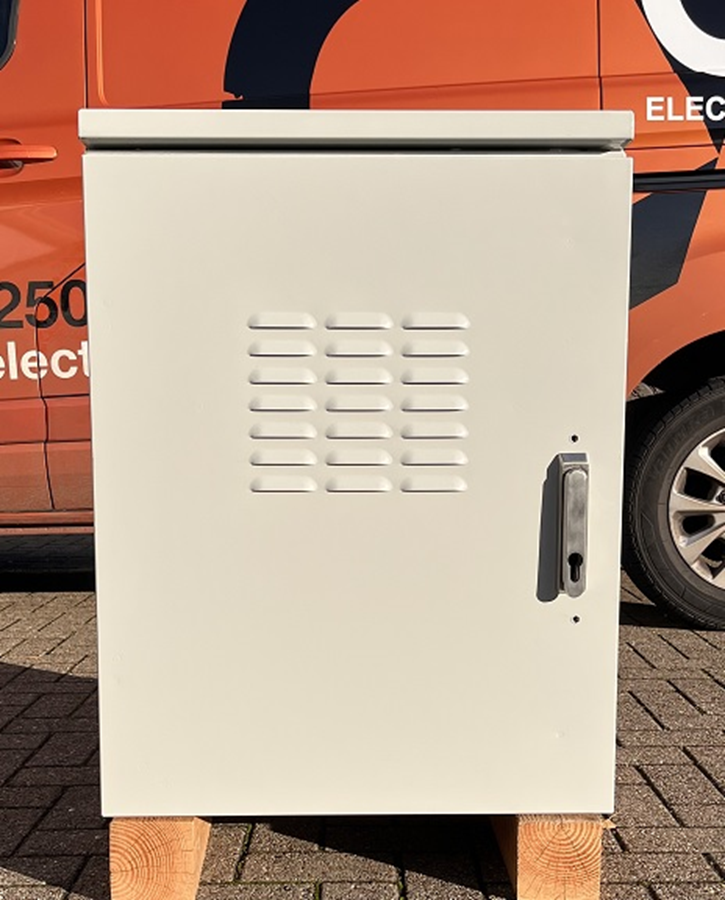 Wall Mounted Cabinet
A lightweight wall mountable cabinet providing a temperature controlled environment for power supply equipment and radio/transmission devices. The roof section contains HMS controlled fans and a replaceable filter is mounted to the 3-point locking cabinet door.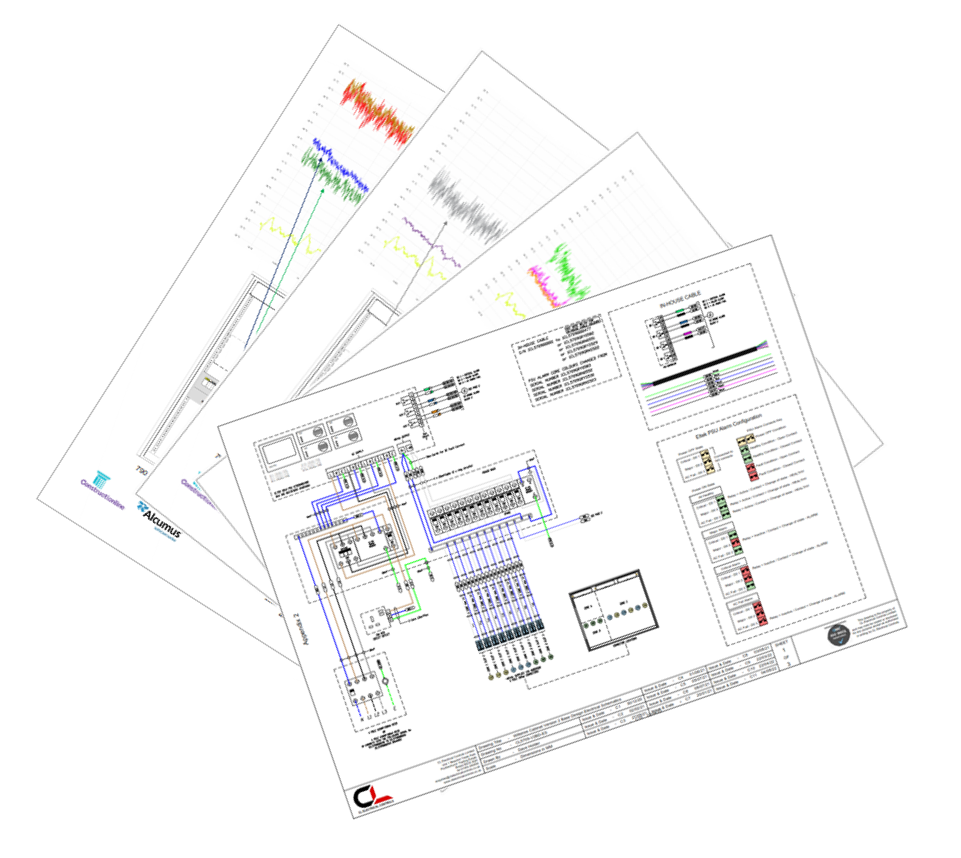 Design, Develop, Test
All our products are designed, prototyped and thermally tested in house. Our design and development team are continually working on product updates and improvements. They also work closely with our customers to provide ongoing product support. We have designed many different products for the UK fibre and mobile networks and work closely with our customers to ensure we provide them with the right solution and product.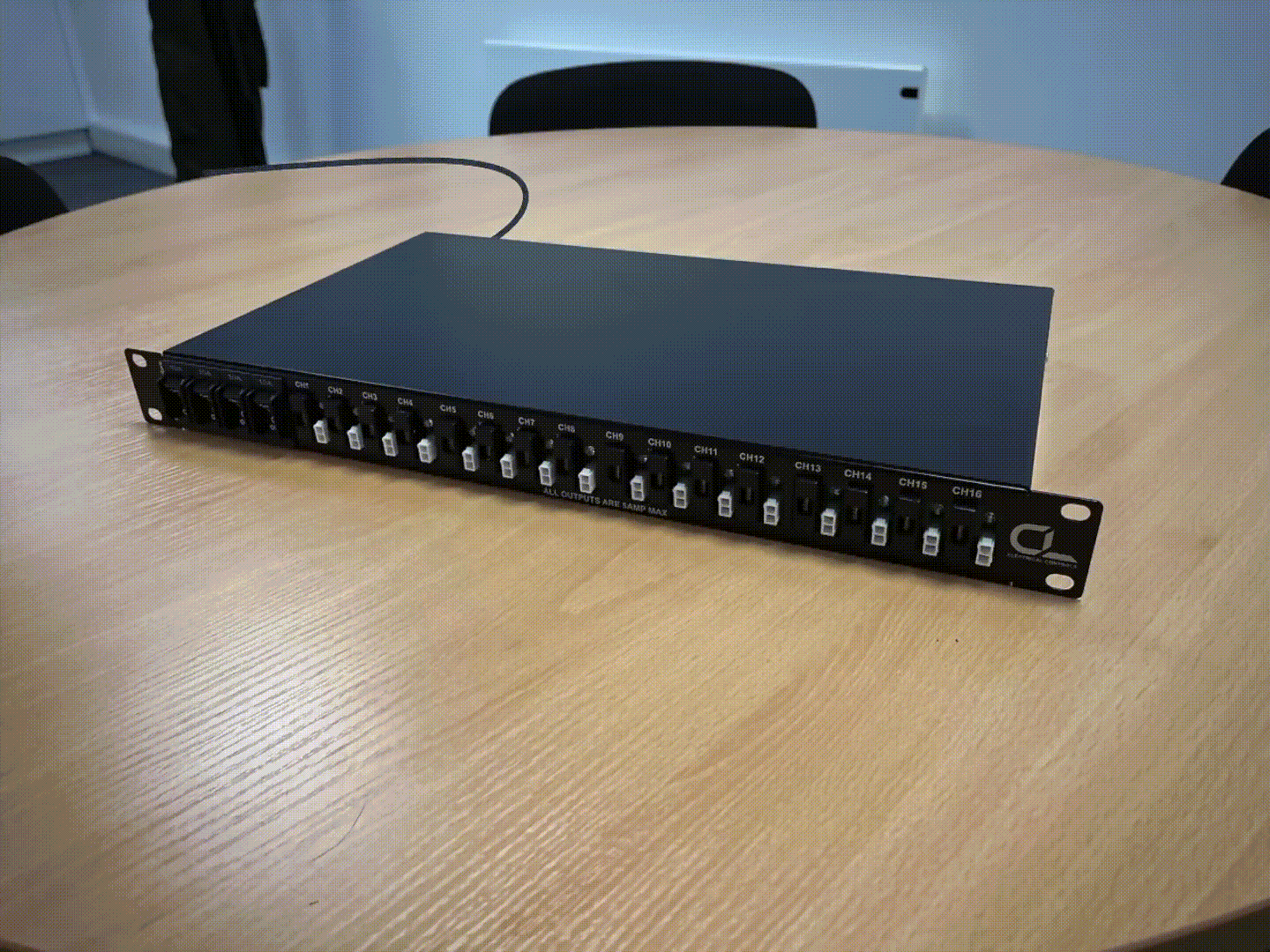 AC & DC Power Distribution
We have a standard range of AC and DC power distribution products to feed a wide range of configurations of cabinet build. This includes 4, 8 and 16 way DC power distribution units which can be surface or 19" rack mounted. We also have an AC Splitter which can be installed on a 19" rack within a cabinet or simply mounted to a flat surface. It is weatherproof and provides RCBO protected AC distribution and a 13A socket outlet. If however you require something different, our in-house design team can provide a solution that suits your needs.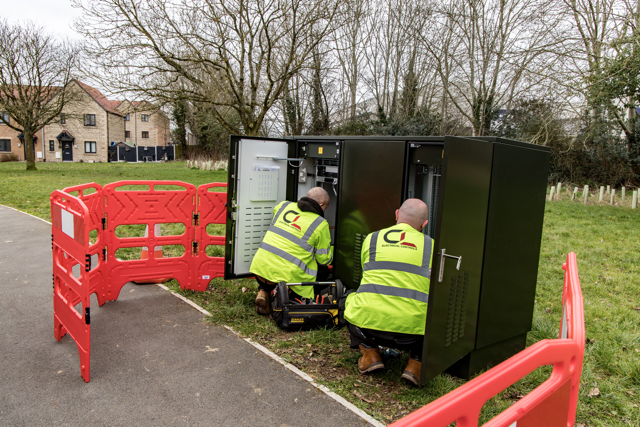 Mobile Communications Services
We have been designing and supplying products for mobile network operators (MNOs) for over 25 years. We have supplied numerous products and services which now successfully form a major part of the UKs mobile infrastructure.
These products include:
Electrical distribution and metering enclosures.
Green field and high security roadside.
Aluminium, galvanised steel or stainless-steel construction.
Various locking options.
Environmental temperature controlled roadside transmission enclosures.
Available with 19" racking or various fitouts to customer specification.
Can incorporate meter sections and various AC and DC distribution.
Small cell rural enclosures and antenna assemblies.
Small lightweight and sympathetic enclosures suitable for installation in rural locations.
Stainless steel construction antenna mounting assemblies with radomes in various designs.
DC power and distribution systems and cabinets.
High power DC distribution with optional lead acid or lithium battery backup.
Parasitic upgrade conversions.
Special events solutions.
Power and transmission cabinets designed for trailer installations.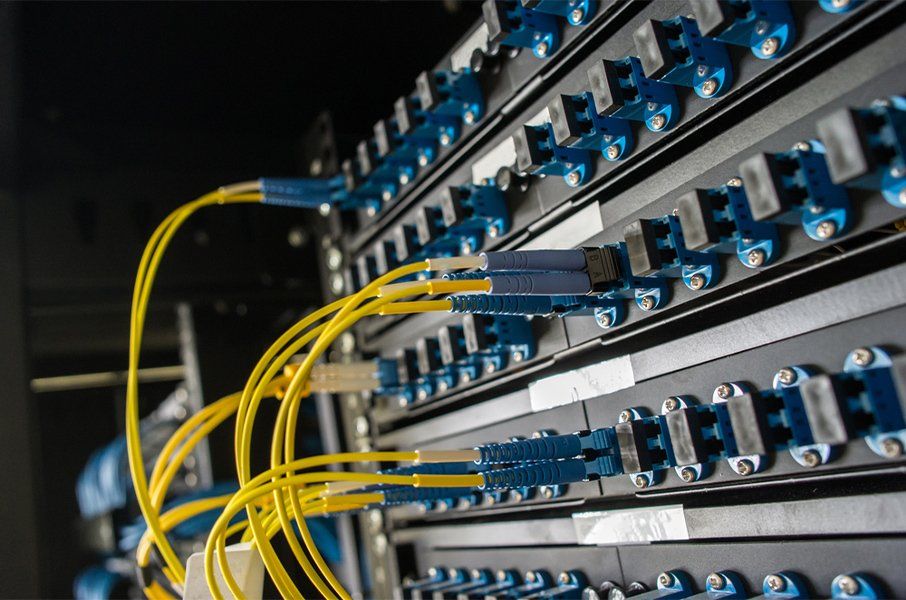 Fibre Broadband Cabinets and Services
We continue to expand our product range and now provide environmental enclosures for the high-speed fibre broadband networks. These cabinets include battery backup and all facilities to enable the networks to quickly install and commission their fibre switches and provide high-speed broadband to communities throughout the country.
We offer a complete service from cabinet design, manufacture, delivery and installation using our own dedicated engineers and plant. We can design and supply equipment and cabinets to customer specification including active and passive configurations.
For more information, please contact us.